Leveraging ScreenCraft Screenplay Contest
Posted in Resources, June 7th 2016
The ScreenCraft Horror Screenplay Contest is one of the industry's #1 horror screenplay contest according to Indiewire. Screencraft boasts their Hollywood judges have produced some of the most successful horror and thriller films of the last decade. Their judges typically include a VP from Blumhouse Productions (if you don't know the Blumhouse name you need to!) who's company credits include Paranormal Activity, Insidious, Sinister, Oculus, The Purge, Ouija... and about 50 other films I won't list or I'll run out of space. But the list of notable judges don't end there. Kaliey Marsh, Jeannette Francis, Miles Fineburg and Jordan Elizabeth Goettling have lead development for feature films across a wide range of companies producing horror and thriller films in the industry.
Winners of the contest earn everything from cash prizes to phone calls from top Hollywood managers or agents along with introductions to other professionals in the industry. What are the odds of winning? Submission numbers for the 2015 Horror feature screenplay category average around 1,000 according to Screencraft. Quarter finalists are wittled down to 280 submissions and semi-finalists narrowed down to 85. There are only three winning spots in the contest.
The odds might not sound fantastic but they are better than the Academy Nicholl Fellowships Screenwriting competition which gets around 7,000 feature length screenplay submissions each and every year!
Let's face it winning Screencraft would be awesome but $1500 in cash isn't going to go a long way in producing your film and a call from a VP at best might only land your script maybe getting purchased, possibly produced, and if all that happens likely directed by someone else. Wearing my producer hat however I think there are some other ways ScreenCraft can be useful aside from the obvious.
Ways to leverage ScreenCraft
Last year the grand prize winner of the 2015 ScreenCraft Horror Screenplay Contest was 'Bad Moon Rising' by Scott Hamilton & PJ Hamilton. This duo won $2000 cash and a call with some top execs of their choosing. Let's rewind the clock a little – In 2011 they produced a short film using the intro of the feature screenplay which gained around 60 official film selections worldwide as well took home some awards. In 2013 they developed a pitch trailer for the feature to help show the look and feel of the film. Entering the screenplay into ScreenCraft was a smart move to help raise the pedigree of their project, and winning was the best they could have hoped for. You see now when they take their project to the market they have instantly separated themselves from many others who sure might have a killer script, but remember it's also about drawing the right level of attention to yourself and your project if you want the right people to pay attention. Smart move on their part. Producers jump on projects that tend to have more going for them, wouldn't you?
Now obviously you can't bank on winning a contest any less than you can bank on getting your film in at Sundance, SXSW, or TIFF. But even if your script places in the top finalist category that is definitely something that you can still plan to leverage. Showing that a script is good enough to place as a quarter or semi finalist can help give your project some credibility and hence momentum as your start to reach out to your network looking for investors or potential producing partners.
There is something else about the ScreenCraft contest I bet not everyone is aware of – when you submit your screenplay to ScreenCraft there's an extra option to have a detailed analysis performed on your script for a small extra fee. What you'll get is 3-4 pages of detailed notes on the script along with with an overall score out of 150 which is based on 15 separate categories ranging from plot, character, cartharsis, marketability and more. So far I've done this for a couple of scripts and it's been a great way to help validate their current state before or even after re-writes are performed. Sometimes when working with writers during re-writes it's helpful to get some perspective from a third party. Of course you can always source out your own script coverage services as well, you don't have to use ScreenCraft.
How I'm leveraging ScreenCraft
Last year I optioned a feature screenplay The Devil Down Below I'm producing which was written (and to be directed) by Nathan E. Cole. We entered it into the 2015 ScreenCraft Horror contest and made it to the quarter finals and ultimately made it as a semi-finalist. On the script analysis side we scored 133 out of 150 on the screenplay which is great because we still had more re-writes planned – but the analysis and scoring provided by ScreenCraft gave us the confidence on the script plus helped reinforce some areas we wanted to improve. A script is "never done" so I think that constantly trying to get the most out of it should be at the forefront of every independent filmmaker.
We scored 10 out of 10 and 9 out of 10 in several categories by ScreenCraft so put that information into our pitch deck along with some really great quotes we got from the analysis.
below sample from pitch deck:
Sure these are just words on paper but we've been able to incorporate them into our news, media kits, and promo pieces at this very early stage of the game in the project. It might not sound like much but trust me it's still something you can use to show your particular project has a leg to stand on and help separate it and stand out amongst the rest. These quotes litter everything from a private website we have for sending information to investors, along with our pitch decks we show to potential producing partners, sales agents and distributors.
For the latest contests, deadlines and announcements be sure to checkout Screencraft's official website ScreenCraft.org. For the latest information on the feature film I'm producing The Devil Down Below visit our facebook fanpage.
Disclosure: Dennis Hingsberg has absolutely no affliation with ScreenCraft, it's employees, or the organization.
Author: Dennis Hingsberg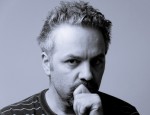 Dennis Hingsberg is an award winning cinematographer and award winning producer based out of Toronto Canada, and founder of StarCentral Inc. – a video and film production company specializing in 35mm film production and film related post production services.