PREPARING FOR TIFF - 2015
Posted in Resources, September 5th 2015
TIFF is one of the top ten film festivals in the world and this year TIFF celebrates it's fortieth year anniversary. To celebrate, TIFF is giving out 40 free screenings throughout the year.
Many filmmakers attend TIFF each year with the dream of getting a script into the right hands so they can sell it or get it produced. (I'm one of them) This article is meant to provide some tips in event you are one of those filmmakers heading to TIFF with the intention of pitching your script or project.
First and foremost TIFF is a film festival not a film market so off the bat versus a pure film market the gene pool at TIFF is diluted with everything from press, actors, fans, directors, financiers, producers, sales agents, distributors, film boards, studio reps, and much much more including a lot of "finders" and not to mention a lot of other filmmakers.
If you've bought an industry pass to TIFF you'll get access to the delegates list so you can see the names and contact information from all the organizations in attendance at TIFF 2015. Hint: This is a great way to research who you might want to target while you're there.
Generally formal meetings with agents or distributors are booked 3-4 weeks or more in advance so if you're looking to get a meeting on the fly it might not be that easy but that certainly doesn't mean you shouldn't try.
If you don't get a formal meeting booked it still leaves you with your schmoozing skills and there are plenty of opportunities and events to network including film screenings, industry conferences, the daily happy hour, and the lobby at the Hyat Regency hotel where most of the meetings take place.
Once you're lucky enough and manage to connect with someone who seems critical to your mission, be inquisitive and ask questions to try and determine their credentials – you want to avoid spilling your guts about your plans and projects to just anyone, and you want to be even more careful with who you give your scripts or proposals too!
The best advice I have for maximizing the use of TIFF is meeting as many people as possible and exchanging business cards for follow up discussions about your projects after TIFF. For one it will help serve as a good filter beween real people and the bullshitters.
For the latest on industry news and related business during the film festival be sure to checkout the trades such as hollywoodreporter.com and variety.com
Oh, what's a "finder"?
A finder is someone who says they know someone in the business that can help you out, maybe get your script into the right hands or knows someone with money, etc.. They may be legit, but many are not so be careful with people like this who really might just be wasting your precious time. If you meet one be polite and feel free to exchange contact information, but follow up after the festival and be dilligent.
Author: Dennis Hingsberg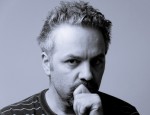 Dennis Hingsberg is an award winning cinematographer and award winning producer based out of Toronto Canada, and founder of StarCentral Inc. – a video and film production company specializing in 35mm film production and film related post production services.